Before there was Caesar and Otto's Summer Camp Massacre there was...
Caesar and Otto
Caesar Denovio is the world's worst actor. He's an LA cabdriver and a flamingly effeminate stereotype. His slovenly half brother Otto shares his apartment. Little do they know, they've become a part of a reality-TV sitcom they unknowingly signed on for. Problem is, they're too stupid too realize.
Order a copy:
If you'd like to order a copy, please e-mail caesarandotto@yahoo.com for more information.
Watch the trailer: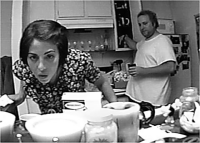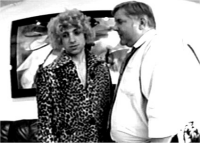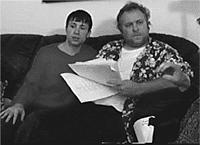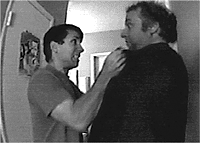 Starring Dave Campfield as Caesar Denovio, and Paul Chomicki as Otto
with Ken MacFarlane, Scott Aguilar, Daniel R. Cohn, Derek Crabbe, Crystal Bullock, Gary G. Schneider, Rick Holguin, Bill Quade and Julie Goff as Helene
Written and Directed by Dave Campfield
Produced by Paul Chomicki and Dave Campfield